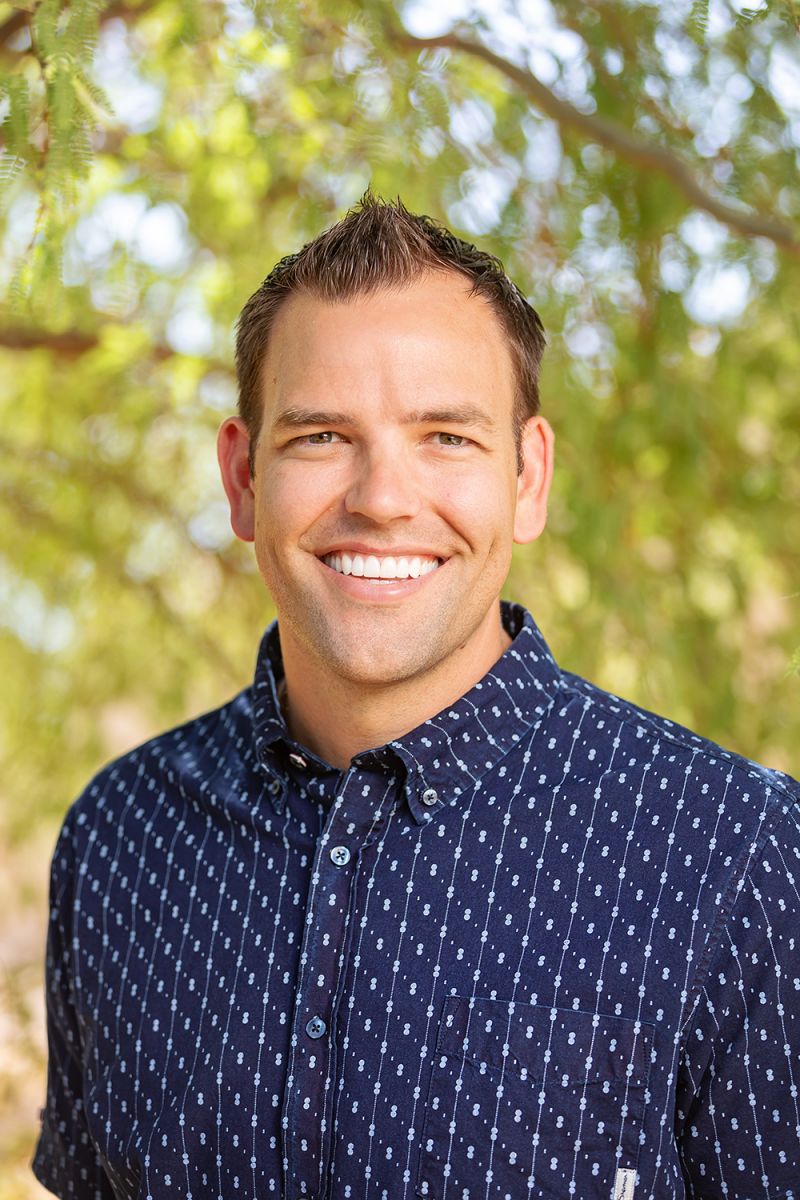 Dr. Nathan Tenney is a thoughtful, attentive, and effective dentist providing preventive, restorative, and specialty dentistry services to people living in Glendale, Arizona and neighborhooding cities. Fully committed to providing the safest and most useful treatments, Dr. Tenney is relentless in his pursuit of continuing education, often completing four to five times the amount required by the Arizona Dental Association (AZDA) every year.
In 2018, Dr. Tenney purchased Desert Smiles from long-time owner and trusted cosmetic dentist, Dr. Donald Wilcox, and has been the principal dentist since that time. Prior to coming to Desert Smiles, Dr. Tenney served four years as a Captain in the US Army and worked in a corporate dental practice here in Arizona.
"My favorite part of dentistry is the people. Seeing patients as people and building relationships that last for generations is what makes this work most rewarding." – Dr. Nathan Tenney
If you live in or around Glendale, Arizona and are looking for a caring, highly trained, quality dentist, please call Desert Smiles at 602.978.1790 to schedule a consultation with Dr. Tenney. Our dentistry practice welcomes all people living in Phoenix, Peoria, Scottsdale, Chandler, and surrounding areas of Arizona.
Dedicated to Patient Care
Dr. Tenney has worked with patients from six months old to 102 and is pleased to offer family dentistry services that can meet the various needs of patients at all stages of life. His favorite part of dentistry is the people. Building relationships that last for generations is what makes his work most rewarding.
Having suffered dental trauma as a child, Dr. Tenney is particularly committed to providing a comfortable experience where safe and advanced dental services can be performed. To accommodate this, he has undergone extensive training in sedation dentistry. He has also studied with specialists, learning the least painful and most effective ways to perform services such as same day crowns, extractions, bone grafts, sinus lifts, dental implants and root canals.
Dr. Tenney has been fortunate enough to be trained by experts in the fields of cosmetic dentistry and reconstructive dentistry, enabling him to provide a full range of services that can enhance the appearance and strength of your smile.
education and continuing education
Dr. Tenney's training continued during his four years of active duty in the United States Army. He was able to to me coached, mentored, and trained my specialist in each of the fields of dentistry. Dr Tenney even had the opportunity to spend over a month with oral surgery department which included rotations in trauma, anesthesia, and surgeries in the OR. Returning to civilian life, Dr. Tenney is now focusing on providing men, women, and children in and around Glendale with the safest, most comfortable, most advanced, and most rewarding dental experience possible.
The Arizona Dental Association requires dentists complete 24 hours of continuing education (CE) every year. Dr. Tenney routinely completes four to five times that amount, often completing up to 100 hours of CE in a single year. By committing to several courses at the same time, Dr. Tenney is able to spend significant amounts of time learning from some of the nation's most experienced dentists, enabling him to safely incorporate advanced techniques and technologies that improve patient experience and outcomes.
our technology

Dr. Tenney's commitment to continuing education allows him to integrate the safest and most effective technologies into our practice. In addition to our heightened safety protocol, we utilize:
Digital X-Rays
3D Dental X-Rays (CBCT)
Intra Oral 3D scanners
T-Scan bite analysis
JVA (Joint vibration analysis)
JT (Jaw tracker)
Intraoral Cameras
Dental Loupes
Dr. Tenney uses the Planmeca Planmill® 30 S and the Emerald™ S scanner to create life-like and durable restorations such as dental crowns, inlays, and onlays.
---
"Continuing education has enabled me to provide best-in-class treatments for patients, and it's is a key element that sets Desert Smiles apart. It's an exciting time to be a dentist, and I look forward to telling and showing our patients the latest things we can do to provide optimal cosmetic and functional outcomes." – Dr. Nathan Tenney
---
Dr. Tenney has advanced training in a host of dental procedures and disciplines including:
Cosmetic dentistry
Porcelain veneers
Full mouth rehabilitation
Sedation dentistry
Dental implants
Advanced dental technology
military service
As a lead dentist for the Army, Captain Tenney was committed to implementing new technologies such as 3D x-rays and intraoral scanning, helping our troops maintain optimal oral health. His intelligence, adaptability, and skills earned Dr. Tenney an invitation to spend time with the Oral Surgery residents while still an officer, enabling him to gain first-hand knowledge and experience with advanced services including extractions, dental implants, and sedation dentistry.
Dr. Tenney's passion for and commitment to dentistry was so obvious during his time in the Army that his commander, an Army Dentist with over 30 years experience, once called Dr. Tenney "the most talented young dental officer I have seen in my career."
personal life
Dr. Tenney is originally from San Diego California. In middle school He spent three years in Spain where he learned spanish. Most of his childhood in California was spent outside where he was active in sports, going to the beach and doing a lot of yard work. Dr. Tenney spent two years in Argentina on a church service mission.
Married with two girls and one boy, Dr. Tenney spends his time away from work with family, enjoying his favorite hobbies including water skiing, surfing, traveling, hiking, and cooking BBQ on his Traeger grill. A runner, Dr. Tenney has participated in the St. George Marathon along with multiple triathlons. He remains committed to modeling healthy and active behavior for his children.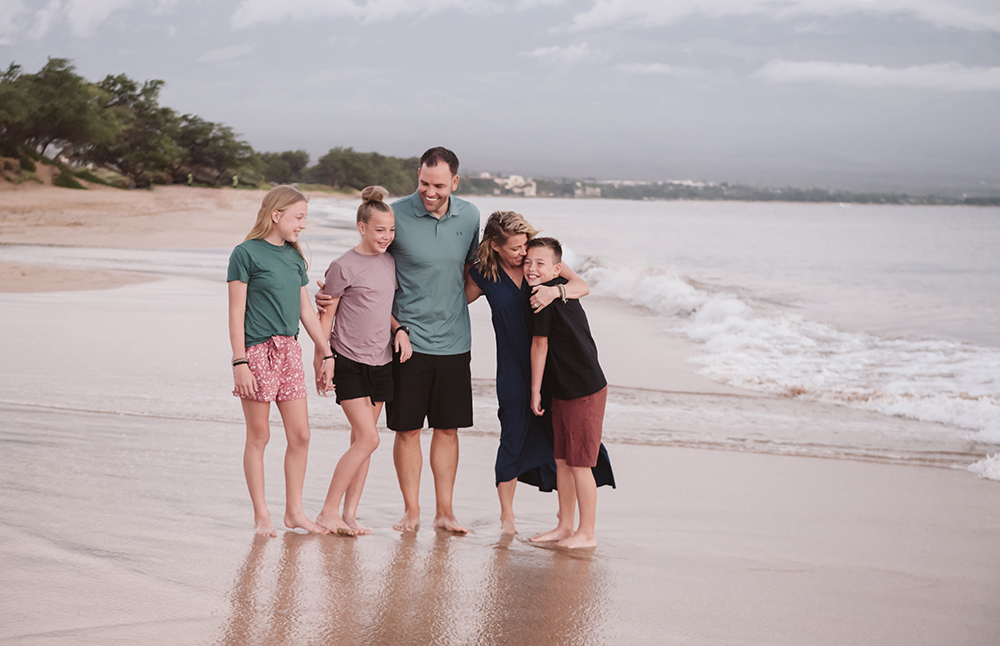 If you live in Glendale or nearby areas of Arizona and are looking for a dentist, please call Desert Smiles at 602.978.1790 to schedule your initial consultation with Dr. Nathan Tenney today.